Adult Sex Toys
iDoMyself.com is your online source for adult sex toys. Offering a huge selection of sex toys for both men and women, you are sure to find what pleases you. Our large selection of adult sex toys includes vibrators, dildos, male sex toys ~ artificial vaginas, lubricants, and more. All of our featured retailers offer fast and secure ordering so you can shop safely and discreetly from the privacy of your home.
Categories
Just for Men

Just for Women

For Couples

Oils and Lubes
Dual Action Vibrators
Top selling dual action vibrators.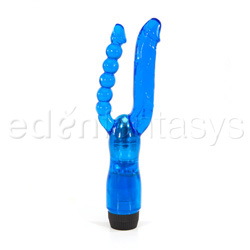 Double Vibrator - Dual Penetrator - $19.54
Supple and pliant, this jelly stimulator has two resilient shafts, one for the front and one for the rear for that feeling of being completely filled. The orgasmic vibrations that flow through the five inch G-spot-contoured phallic shaft and the five inch beaded anal probe are controlled via the easy-to-use wide ranged and multi-speed dial at the base.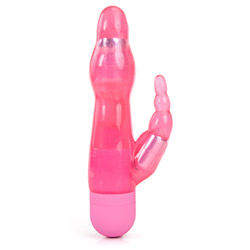 Double Vibrator - True Love Sweet Cheeks (Pink) - $38.99
Double vibrator - True love Sweet cheeks (Pink)

Double Vibrator - True Love Sweet Cheeks (Blue) - $38.99
Double vibrator - True love Sweet cheeks (Blue)